Back
WellAir Elite Dealer share its successes with Plasma Air
Published 2022-06-03
As a part of our Elite Dealer Q&A series, we had an opportunity to talk with another successful WellAir Elite dealer, Carolina Comfort out of Columbia, SC. We spoke with Cole Mitchell, the Director of Marketing who has been with the company since 2016.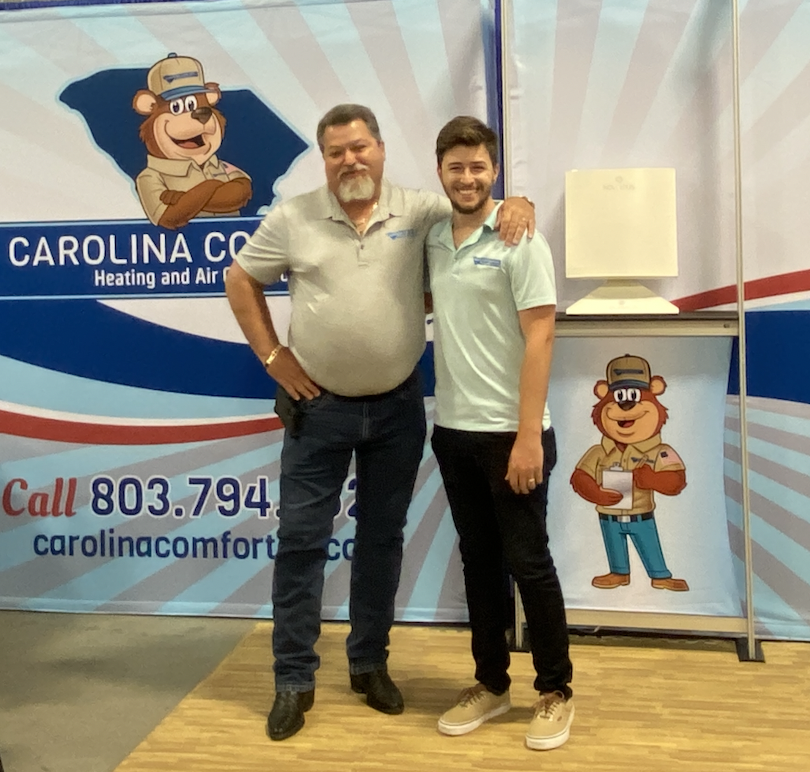 WA: Tell us what impressed you about the Plasma Air product line?
Cole: First, the size of the product is really attractive. It's about 1/3 the size of other ionizers so it became an easy choice for us. Also, we've found that we can count on supply being available when others are still dealing with supply chain issues and can't fulfill demand when we need it.
WA: What distinguishes the Plasma Air products from competitors?
Cole: Again, the small size of the product is what's so unique to the ionization space. It's smaller than the palm of your hand and allows for a much easier, more flexible installation.
WA: Do you feel your business is able to be more profitable with the line?
Cole: It's definitely cost-effective and significantly beats the price of competitive products, so our margins benefit greatly. This enables us to offer more incentives for our team such as SPIFFs that we like to offer throughout the year. And we include the Plasma Air products standard in any change out and also offer stand-alone so that we can maximize the margin potential.
In addition to benefiting our team, the affordable price makes the product more attainable for the average customer who wants and deserves clean air in their home.
WA: How has the pandemic changed or not changed your IAQ business?
Cole: The only good thing that came out of COVID is that it forced consumers to recognize that the air in their homes needs to be more than just comfortable. It has definitely raised awareness of air quality. We see a lot more curiosity from customers about ways to clean their homes' air and that's why we're happy to provide the Plasma Air solutions.
WA: Any feedback from your customers about the products that you'd like to share?
Cole: I actually took a phone call earlier this year from a customer calling in about the extra room in his house that always had a funny, musty smell. We suggested the Plasma Air product, which helps neutralize odors. A week after we installed it, he called back just to tell us that the smell in his room was gone! It's great to hear those success stories.
WA: How valuable is the WellAir Elite Dealer program to your business?
Cole: I'm a big fan of literature, especially to aid our techs. We appreciate the marketing resources from WellAir, especially the new home-owner facing video and the video brochures! This helps take some of the burden off our techs when they're in a customer's home by fully introducing the product for them. We've also created a WellAir landing page with the content suggested in the digital marketing toolkit.
Click here for information about the WellAir Elite Dealer program or email us at info@wellairsolutions.com.