Commercial buildings
Providing a cleaner & safer indoor environment
Healthy buildings are good business.
Unhealthy air at work can be dangerous, but it's preventable
Employees should be safe while on the job; that includes healthy air quality. Although laws and policies exist to protect workers, problems with air quality on the job are often overlooked. Decades of research have uncovered the health impacts of indoor air pollution and other building-related issues. For example, indoor air pollution includes allergens like dust and pollen and hundreds of chemicals from building materials, furniture, rugs, personal care products, cleaners, and machines like computer printers.
With building health and air quality standards, top-of-mind owners and operators are considering indoor air quality optimization and other healthy building solutions. Not only is this helpful in getting employees back into the office, but maintaining optimal indoor air quality in workplaces can reduce absenteeism, improve work performance, and enhance productivity.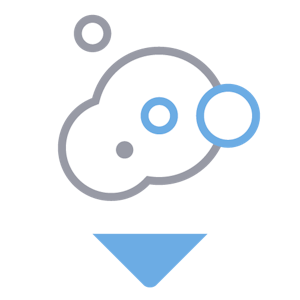 Particles
Remove small particles that can be harmful to health.
Allergens
Reduce allergens such as dander, pollen, dust, and mold spores.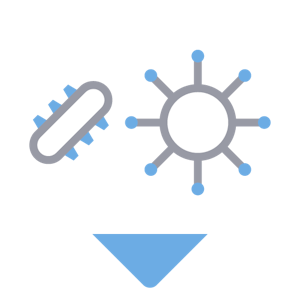 Pathogens
Inactivate airborne and surface pathogens to help prevent illness.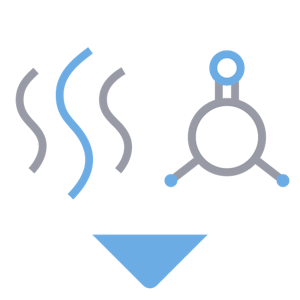 Odors & VOCs
Neutralize offensive odors and harmful VOCs.
HVAC Air Purification
The Plasma Air HVAC air purification units can be easily incorporated into new or existing HVAC systems, reducing energy consumption and providing a healthy, productive environment for indoor communities. The Plasma Air products are easy to install and require little to no maintenance. Our entire HVAC portfolio of products is UL 2998 validated for zero ozone emissions.
Portable Air Disinfection
WellAir portable devices are low-maintenance, easy to install, provide a low total cost of ownership, and are highly effective for rapid or continuous airborne infection control. At the core of all WellAir air disinfection devices is our patented NanoStrikeTM technology. This powerful yet gentle technology produces no harmful byproducts and is safe for 24/7 use around children, the elderly, and the sick.
UVC Surface Disinfection
NuvaWave is an instant UVC device proven to disinfect surfaces against harmful pathogens in one second with its targeted UVC light and portable, handheld design. NuvaWave is designed to be safe allowing staff to clean rooms while people are present.
Our Technology
The First Line of Protection Against Airborne Pathogens
Our technology has been independently tested and proven effective at inactivating the smallest of airborne viruses, bacteria, mold spores, and pollen. Watch our videos to learn more about our NanoStrike Technology and Bipolar Ionization.
One Vanderbilt Announces Deployment of WellAir's Clean Air Technology
WellAir is proud to announce the installment of its Plasma Air HVAC air purification products in One Vanderbilt Avenue, the skyline-defining tower in the heart of East Midtown. The products have been deployed across its own office floors, SUMMIT One Vanderbilt and tenant and public spaces, including the lobby, transit hall, amenity floor and Le Pavillon.
White Paper: Clearing the Air
What you need to know about indoor air quality and choosing the right solution.
Improvements to ventilation systems might not be enough, and navigating the air cleaning market can be a tricky proposition. Learn more about what you need to know when choosing the right solution in our latest white paper.
Riverside Unified School District, California

The WellAir [Protect 900] portable air infection prevention device provides vital peace of mind. The medical-grade NanoStrike technology it uses helps to safely clean the air by reducing contaminants and viruses 24 hours a day. The decision to choose the [Protect 900] was obvious once we reviewed the NanoStrike testing and scientific data, specifically its effectiveness on the SARS CoV-2 virus.

Ken Mueller, Director of Operations
Riverside Unified School District

Rochester Institute of Technology, New York

We're strategic about what we put in place, and many of these changes will continue to benefit the university for years to come. For example, the [Plasma Air] air ionization systems will continue to provide fresh, clean air for years.

John Moore, Associate Vice President of Facilities Management
Co-chair of Rochester Institute of Technology, Infrastructure and Health Technologies Task Force

Meadowbrook Elementary School, Florida

We are extremely happy with our choice to install Plasma Air's bipolar ionization technology. Not only is our air quality exceeding expectations, but we saved on our HVAC installation costs and continue to save significantly on our annual energy costs.

Ed Souza, Project Coordinator
Alachua County School District

Glenstar Commercial Real Estate

Offering our tenants and employees healthy indoor environments is one of our top priorities. We're excited to partner with WellAir for airborne infection control devices at many of our buildings.

Banyan Street Capital

WellAir's products have served as a great tool to treat our highly trafficked areas such as fitness centers and conference rooms.

Zengar Institute Inc. of Victoria, BC

After reviewing multiple technologies, I chose the Protect 900 from WellAir. Their NanoStrike technology completely (and I mean completely) destroys airborne viruses, bacteria, mold, and fungi. Two units covered the area we needed. Once they arrived they were easily set up, not requiring any particular installation.

I was thrilled at their compact size and appearance, and especially at how extremely quiet they were to run! This is crucial to their success-- that they actually get used! I also don't have to worry about buying replacement filters or maintenance costs. Having cleaner air for my staff is critical to workplace safety and I can highly recommend this solution.

Susan Cheshire Brown Ph.D.
Co-Founder and Developer, NeurOptimal® Neurofeedback

Provide a cleaner & safer indoor environment.