General patient wards
Reduce the risk of outbreaks & infection
Help prevent outbreaks in wards with multiple patients and high staff and visitor traffic.
Inactivate airborne pathogens & reduce pollutants in multi-bed wards
The risk of contamination can be several times higher in multi-bed wards compared to single-bed rooms as bacteria originating from one patient can spread to others occupying the same space via air currents. Even with rigorous hand washing between patients, bacteria can be picked up and spread between patients by healthcare workers from multiple surfaces throughout the ward.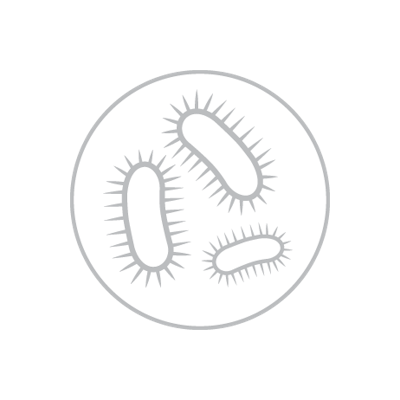 Inactivate airborne and surface bacteria for cleaner air, hands and surfaces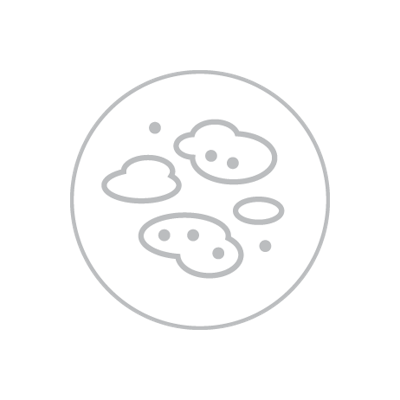 Reduce fine particulate introduced by visitors that can transport infectious microbes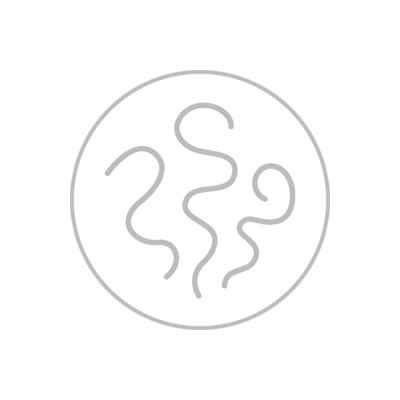 Neutralise offensive odours that affect patient and staff comfort
Air disinfection for healthcare environments
Wherever people are coming and going, pathogens and pollutants are being introduced to the indoor environment. WellAir's portable air disinfection devices and air cleaning systems use our patented NanoStrikeTM Technology to inactivate aerosolized viruses, bacteria, and fungi. Our Defend range of FDA-cleared 510(k) Class II medical devices combines our powerful NanoStrike Technology with a triple-stage filtration system. These devices not only inactivate pathogens but clear the air of pollutants such as pollen, particulate matter (PM), volatile organic compounds (VOCs), gases, chemicals, and odors.
UVC surface disinfection for healthcare environments
NuvaWave puts the power of hospital-grade surface disinfection in the palm of your hand. It is an instant UVC device proven to disinfect surfaces against deadly pathogens in one second with its targeted UVC light and portable, handheld design. NuvaWave is designed to be safe, fighting pathogens without needing to clear the room of patients and staff.
Healthcare-acquired infections
Why Disinfect the Air
Healthcare-acquired infection (HAI) is a serious and widespread problem with an estimated 1 in 10 patients acquiring an infection during a hospital stay. In American hospitals alone, the Centers for Disease Control (CDC) estimates that HAIs account for an estimated 1.7 million infections and 99,000 associated deaths each year.
Over 30% of healthcare-acquired infections possibly involve airborne transmission at some point.
Hospital of Infectious and Tropical Diseases, Romania

In the case of the air samples collected during the period of operation of the system, the number of colony-forming units was up to 96% lower than in the case of air samples collected before the system started to be used for strains of both bacteria and fungi. The hospital staff found the WellAir air disinfection system to be: tolerable, easy to use, and safe for patients and staff. The WellAir air purification system complements existing measures to combat infections and does not require additional interventions to ensure that it functions without interruption.

Hospital of Infectious and Tropical Diseases "Dr. Victor Babes," Bucharest, Romania

Uzsoki Hospital, Hungary

"After the initial COVID-19 crisis period had ended, 60 pulmonology workers were screened for SARS-CoV-2 antibodies. Nationally, 8% of Hungary's healthcare professionals had been infected; in the Uzsoki COVID-19 department, not a single staff member tested positive for antibodies, an outcome the hospital's chief COVID-19 nurse attributes in part to continuous air disinfection"

Specialized Hospital, Poland

The microbiological tests of the air in the areas where the devices were installed revealed a significant reduction in the number of microorganisms. Moreover, the elimination of unwanted odors in the tested rooms was noted. The devices tested in our facility deserve to be widely used in healthcare institutions, particularly in sites of high epidemiological risk.

Specialized Hospital, Chorzów, Poland

Hospital H-Cube, South Korea

Not a single infection occurred after the installation of the WellAir disinfection devices. WellAir helped to reassure mothers over safety concerns and contributed to increased revenue by differentiating us from other hospitals that don't offer the technology. Furthermore, during the periodical test by the Public Health Inspectors for air quality, WellAir exceeded our expectations and we managed to get approval without any problem.

Korea Medical Hub, H-Cube Neonatal Centre

St George's Hospital, Mumbai, India

We installed and tested WellAir's Air Disinfection Units in St George's Hospital, Mumbai. The devices have been working 24/7 since early May 2020 in COVID-19 ICU wards. The Microbiology Department conducted bio-burden tests in the COVID-19 ICU wards at regular intervals (air settle plates method) for one month and found that the CFU count was always within permissible limits when [the WellAir] devices were working.

The devices are silent and safe for use around patients and effective in improving and maintaining acceptable air quality levels, reducing the chance of transmission of coronavirus, and protecting frontline healthcare workers.

University of Szeged, Hungary

The operation of the devices has clearly improved air quality, significantly decreasing and eliminating the unpleasant smells that were present previously. The noise emitted by the equipment is insignificant, it does not disturb the patients. The [test] results reveal that apart from reducing the number of organic molecules causing the smells, the equipment also significantly decreased the quantity of pathogenic organisms.

University of Szeged, Hungary