Back
WellAir Announces Kari Dixon as President and Chief Executive Officer
Published 2022-04-29
RESEARCH TRIANGLE PARK, NC - April 29, 2022 WellAir, a leading indoor air disinfection and purification solutions provider, today announced that Kari Dixon has been appointed as the company's President and Chief Executive Officer. As a capital markets veteran, Dixon has served as WellAir's Chief Financial Officer since she joined the company in 2021. Todd M. Pope has been named Vice-Chair of the Board of Directors.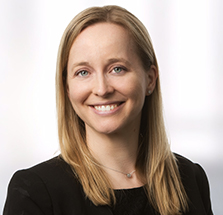 "It has been an honor to serve as the President and CEO of WellAir during these unprecedented times, and I am incredibly proud of everything our team has accomplished," said Pope. "We've made meaningful progress, from launching our new FDA cleared Defend 400 air cleaning solution to conducting new clinical studies that validate the effectiveness of our technology and building out robust channels to deliver our indoor air quality (IAQ) solutions worldwide."
"The Board and I are confident that Kari is the ideal person to build on this momentum and author the next chapter of WellAir's success," Pope continued. "She is a seasoned leader with a strong background in high-growth environments, leading transformative business models and cross-industry experience in accelerating companies' growth. Her existing partnership with the company's leadership team will allow Kari to transition seamlessly."
Prior to joining WellAir as Chief Financial Officer, Ms. Dixon served as Vice President of Financial Planning & Analysis for Dentsply Sirona (NASDAQ: XRAY), the world's largest manufacturer of professional dental products and technologies. In this role, she was responsible for global FP&A, led critical planning and analysis for the enterprise, strategic business process development, and critical M&A projects. She also served as the interim Head of Investor Relations. Before Dentsply Sirona, Ms. Dixon served as Vice President of Corporate Development and Treasury for Form Technologies, a leading global component manufacturer operating 28 design and production facilities in 19 countries.
"WellAir sits at the forefront of one of the most important new market opportunities in our lifetime," said Dixon. "Indoor air quality is the new wellness frontier and has such a profound effect on communities. Thanks to the efforts of Todd and the entire team at WellAir, no company is better positioned to evolve the IAQ market. I look forward to working with the team to build on the solid foundation that has been laid and continue to develop technology and solutions that transform the air we breathe for the better. Together we will drive sustainable, industry-leading growth."
About WellAir
WellAir's mission is to make the indoor world cleaner and safer. The company's broad range of clean air and surface products are scientifically proven to help safeguard how people work, live and play. WellAir, headquartered in Dublin, Ireland, with offices in Research Triangle Park, North Carolina, and Stamford, Connecticut, is a leading provider of infection control solutions.
MEDIA CONTACT
Cindy Caserta
203-451-3131
ccaserta@wellairsolutions.com